Round Buckwheat Meditation Cushion
$69.95
Regular price
$99.95
Subscription • Save
Secure and trusted checkout with
Experiencing more calm and happiness has never been easier.
Introducing our Cotton Meditation Pillow, a haven for those seeking the deepest levels of tranquility. As one of the best meditation cushions available, it's not just a functional asset but also a testament to aesthetic elegance in your meditation corner. Highly recommended by yoga and meditation enthusiasts, this zafu cushion brings an element of luxury to your practice.
Whether you're a novice or a seasoned meditator, our meditation cushion is tailored for everyone. Available in three soul-soothing shades - Minimal Black, Soft Grey, and Classic White - each yoga cushion is designed to resonate with your inner peace.
INCLUDES: 1 Cotton Meditation Cushion with a removable, washable cover.
This buckwheat cushion pairs perfectly with our Zabuton Meditation Mat. CLICK HERE to get the set and save over 10%!
✓ Tailored for Comfort: As the best meditation pillow, our cushion offers unparalleled comfort. The natural buckwheat hulls adapt seamlessly to your form, ensuring every meditation session is distraction-free.
✓ Posture-Perfecting: Our meditation pillows support an ideal posture, preventing physical discomfort, letting you sink deeper into your meditation practice.
✓ Eco-Friendly Choice: Embracing the environment, our meditation cushions are filled with 100% natural, eco-friendly materials, making them a conscious pick for the planet.
Achieve Inner Peace with the Best Meditation Pillow
Our top-tier meditation pillow provides unparalleled comfort and support, ideal for enhancing your meditation experience. Filled with buckwheat hulls, this zafu cushion takes the shape of your body, balancing softness and firmness impeccably.
Embrace serenity and elevate your meditation practice with our Cotton Meditation Cushion. Recognized as the best meditation cushion for practitioners, it's time to deepen your connection within. 
Don't just take our word for it  -  click "add to cart" below and see how over 2000 meditators swear by this meditation cushion!
⭐⭐⭐⭐⭐
"Love the new meditation cushion! It has really helped my posture during meditation allowing me to go longer and deeper into my practice without so much pain and discomfort." 
Specifications:
Meditation Floor Pillow
Dimensions: 16" x 4.5"
Weight: 5.5lbs
Filling: 100% Natural Buckwheat Hulls
Cover: 100% Cotton
Frequently Asked Questions:
Q: How do I clean this meditation cushion?
A: Spot clean with a damp cloth for minor spills. The cover is machine-washable – use a gentle cycle with cold water and let it air dry.
Q: How often should I refill the buckwheat hulls in my meditation floor pillow?
A: Typically, the buckwheat hulls will last for years. If they settle with time, simply add more to get back to the original firmness.
Q: What's the weight capacity of this yoga cushion?
A: Our meditation pillow comfortably supports individuals weighing up to 250lbs. 
Fast & Free USA Shipping Over $75 (3-7 Days)
Double Your Meditation Session Guarantee
Over 2000+ Positive Reviews
Natural Eco-Friendly Materials
Customer Reviews
02/05/2022
Curt L.

United States
I recommend this product
Positive
It is bigger than I was expecting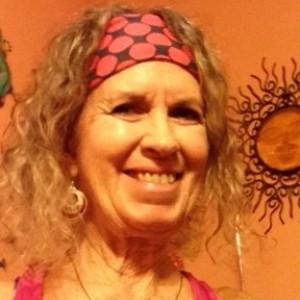 BA
11/15/2021
Barbara A.

United States
I recommend this product
Lift
Just the right amount of lift needed to help me cross my right leg with less pain.
I couldn't be more pleased with my purchase. It was exactly what I ordered, and I received it exactly when I was told I would. Unexpectedly I received a free gift as well. I would recommend this product to others.
Love the size of the cushion and that it is made of buckwheat hulls which provide some give, so you can really get comfortable.
07/15/2021
Charles S. Giles
This cushion is very (very) well made. Unlike others I've used over the years which split or showed wear quickly, I expect this one will last in the long term. The materials are heavy duty and it looks great.